MORE CONTROL. MORE SPEED. MORE FUN.
MORE CONTROL.
Keep the wheels on the ground.
MORE SPEED.
Wheels on ground = more speed.
MORE FUN.
More speed is more fun.
Being in control at that speed is even better.
YOUR GUIDE TO FREE SPEED.
AFS SUSPENSION EXPLAINED.
"I started Eminent as I was tired of riding bikes that couldn't hold the line I wanted. I knew that I could design a suspension system that could and after a couple of years of research and prototyping, I'm proud to share my creation - AFS Suspension."
Jeff Soncrant - Eminent Cycles Founder.
FACT: Anytime we leave the ground, we lose control and speed. Having contact on the ground is the fastest way to more speed in any gravity sport such as skiing, snowboarding or Mountain Biking.
Poor suspension design is the main reason mountain bikers don't have as much control, and speed, as they want. We've all been there - picking the perfect line only to have our bike decide to go somewhere else. Or braking hard into a corner and having the rear wheel lose contact and skip, grab more brake, and ruining our flow.
AFS SUSPENSION IS DESIGNED TO MAXIMIZE RIDER CONTROL.
IT IS A THREE PART SYSTEM; A FLOATING SHOCK, FLOATING BRAKE AND LONG ROCKER ARM.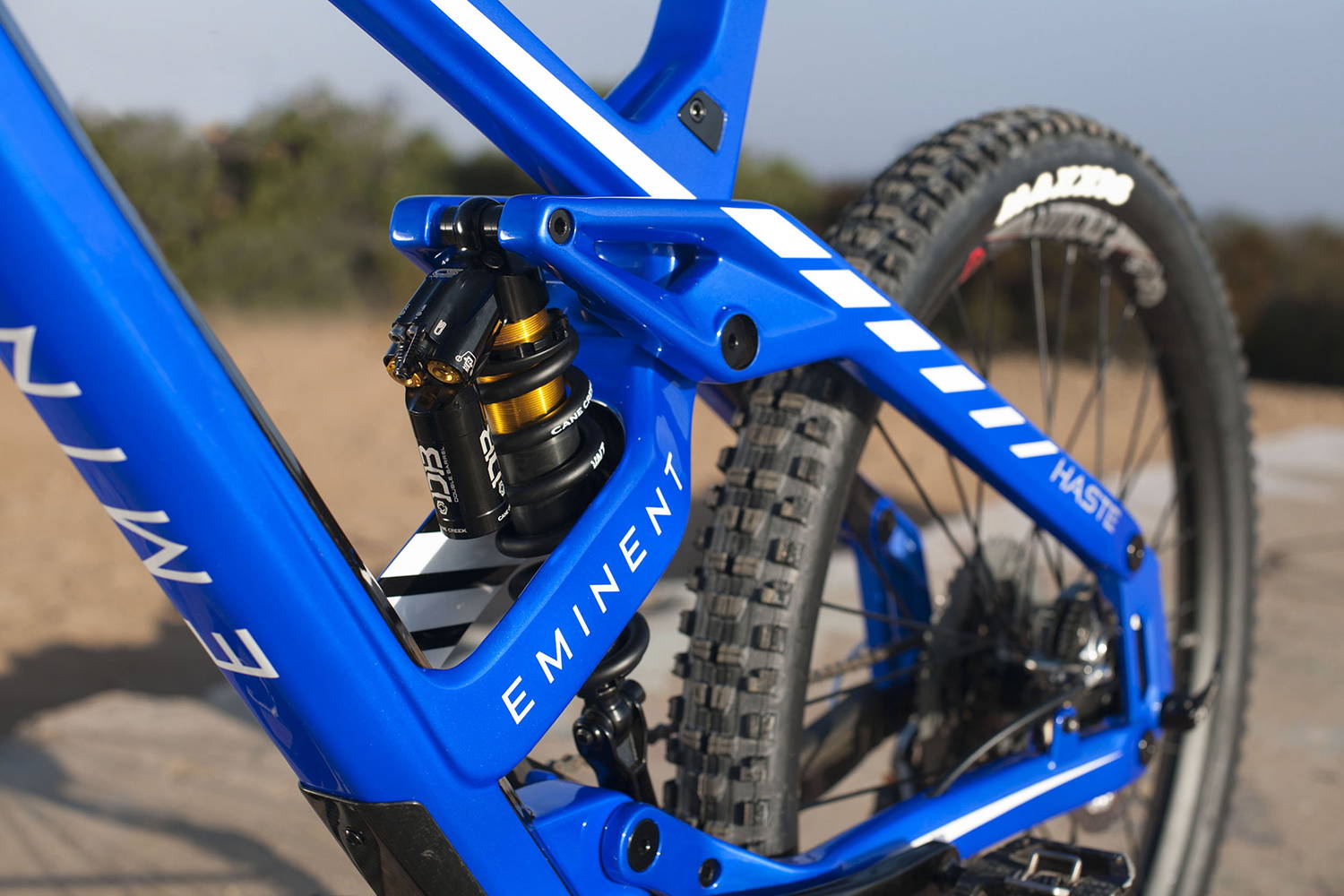 WHAT IS A FLOATING SHOCK?
We connect the shock mounts at two locations that move together when the suspension is active - eliminating shock binding to improve shock performance.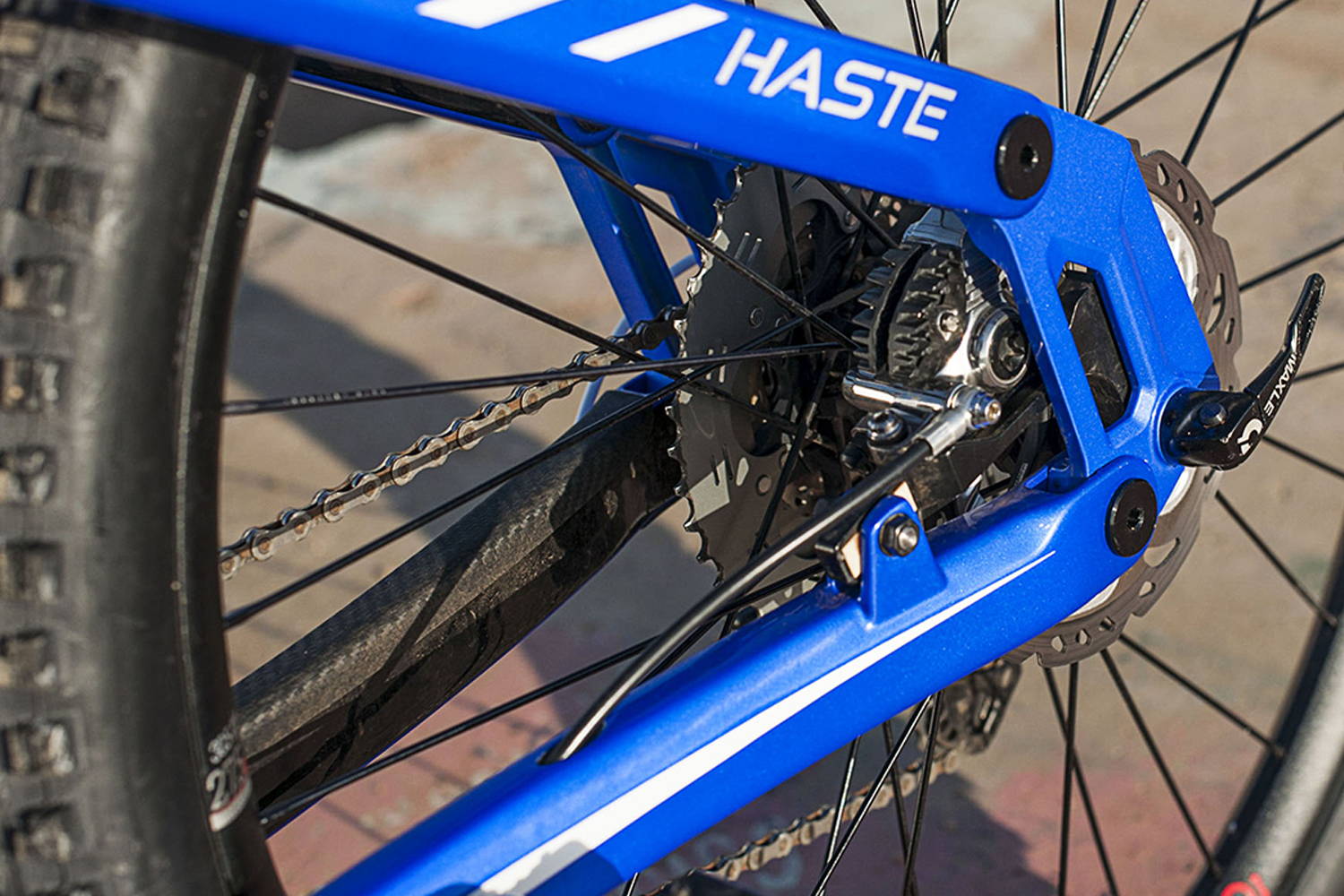 WHAT IS A FLOATING BRAKE BRACKET?
We designed the brake bracket to move on a small track that transfers brake force to the chain stay to free up rear wheel travel.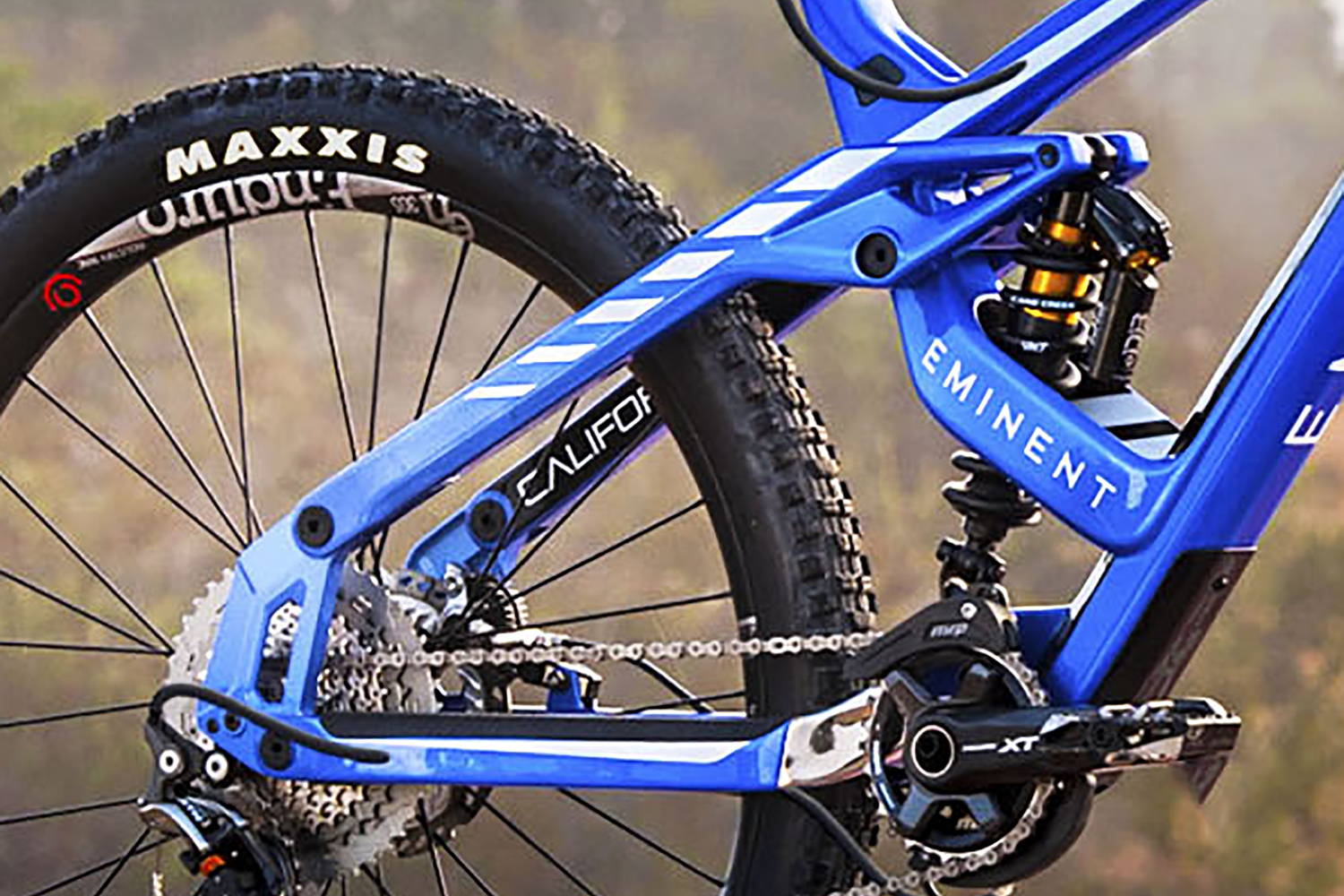 LONG ROCKER ARM
You'll notice the long seat stay that continues past the seat tube on all Eminent Cycles. This acts a a long rocker arm that provides a "1:1" response rate. Small hit in, small shock response. Big hit in, big shock response. Result is that the suspension moves with all inputs and keeps the tire on the ground.
---
WHAT ABOUT OTHER HIGH-END BIKE COMPANIES?
SHOCK MOUNT
Traditional shocks mount somewhere on front triangle or near the bottom bracket. as the rear wheel moves a bit sideways on a rough section, the shock binds sending the bike (and you) up in the air, losing control and speed.
BRAKE BRACKET
Traditional disc brakes drive forces up the seat stay that compress the suspension not allowing it to move - "shock bind". This is particularly noticeable when entering corners where "brake jack" is a common cause of slowing down to stay in control.