Fruita Fat Tire Festival 2023
Event Details
May 12-14th, 2023
The Fruita Fat Tire Festival is one of the nations longest running, non-race Mountain Bike events; focused on celebrating bikes, gear and trails.  The bentonite and clay soils of the Grand Valley offer some of the best, most diverse and, at times, technically challenging terrain in the United States.  The North Fruita Desert 18 Rd Trail System is the perfect blend of all these with mtb trails for every skill level.  The Fruita Fat Tire Festival is a demonstration event with the goal of bringing Mountain Bike and Gear manufacturers together with avid riders interested in testing out the industries latest offerings.  3 days of riding on trails that offer fast but fulfilling loops give riders a real chance to put bikes through their paces while also allowing time for sampling multiple brands and models.  You'll run out of energy long before you run out of new bikes and fun trails.  When you're not riding the Downtown Fruita Venue of the Festival offers more gear, apparel and outdoor recreation related vendors as well as music and outstanding beers from western Colorado's own Ska Brewing.  
So come enjoy western Colorado's beautiful spring sunshine, world-class trails / gravel roads and enjoy food, drink and music with friends, old and new.  Ticket and vendor info is all available here on this site and we look forward to seeing you there!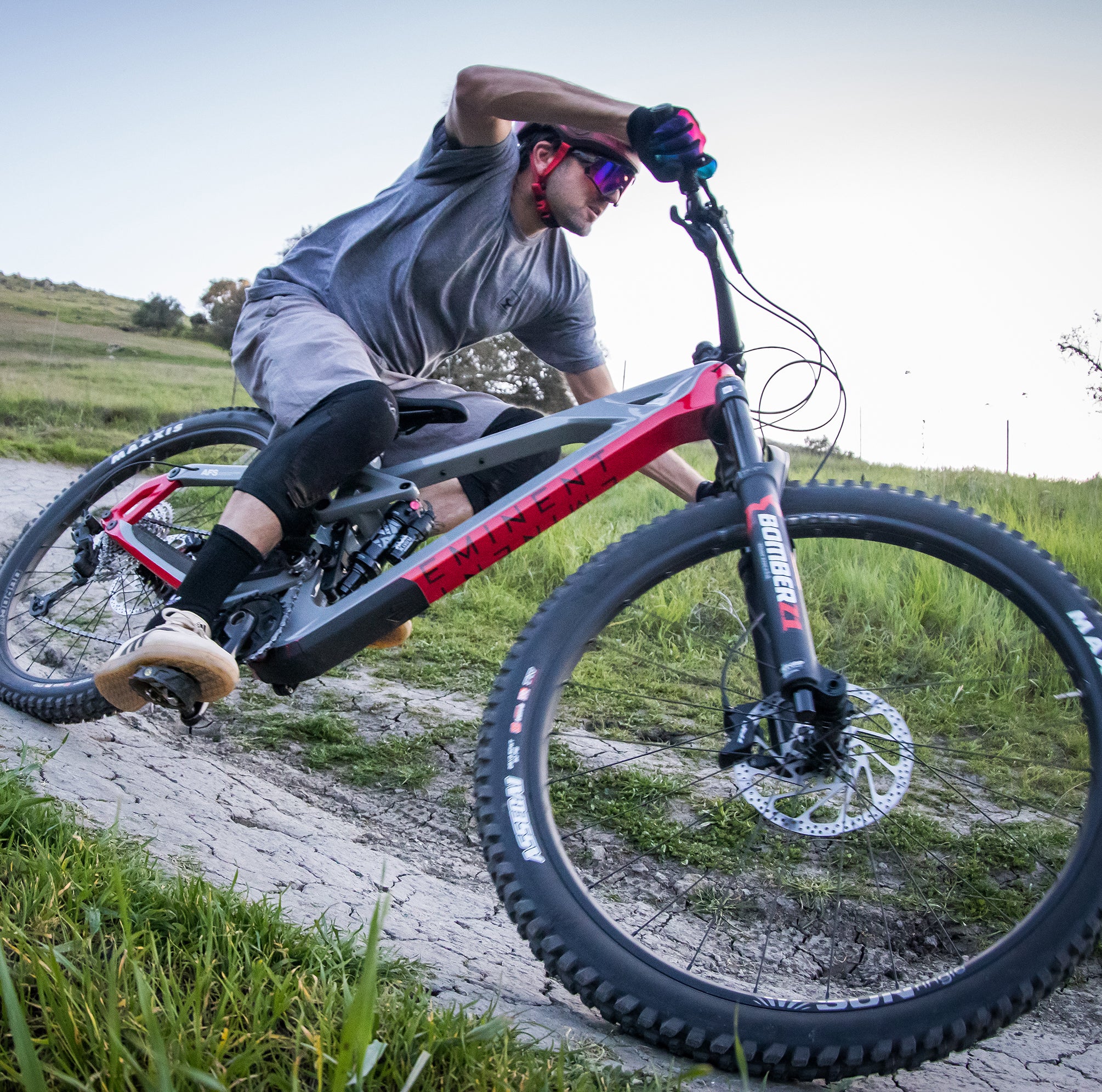 What to Expect at the Demo
Eminent doesn't charge at demo events...however, larger events/festivals may charge a general admission/demo fee. We require and keep your photo ID and credit card during demo. A liability waiver must be filled out (under 18, requires parent/guardian) prior to riding and we ask that you complete a post ride survey upon return.
Each bike demo is 1 hour, but riders can absolutely demo different models back to back. Each rider is fitted on the bike and suspension is sagged according to individual rider weight. Beyond that, we are there to showcase the brand, tech, and answer any questions they may have.