Factory Rider Owen Davis Competes in Sea Otter Classic Downhill Race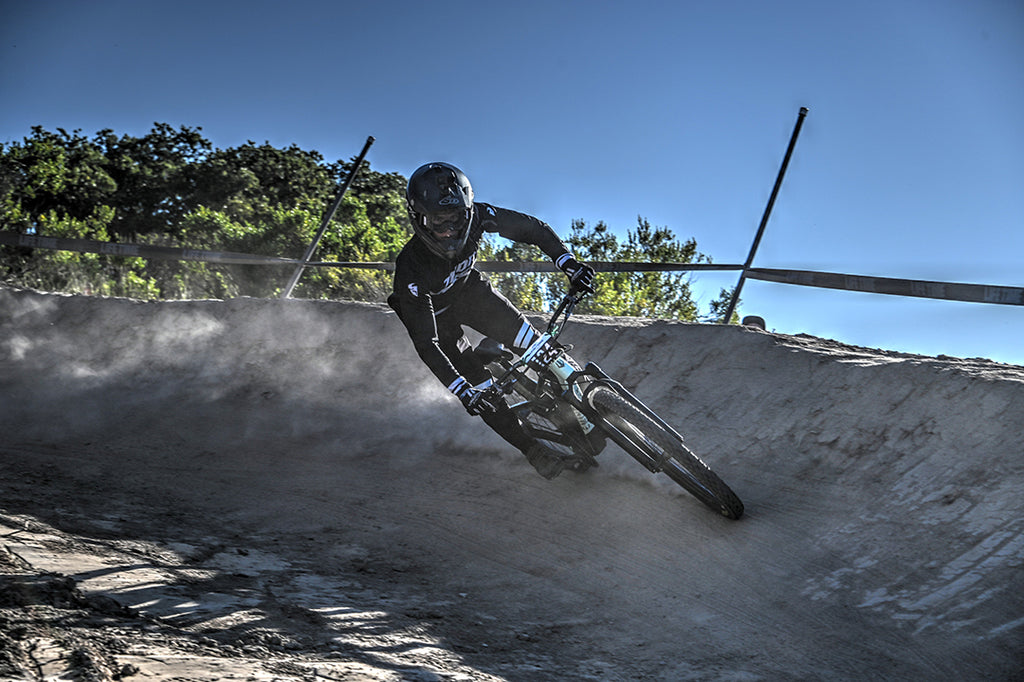 Owen Davis Gives the Sea Otter Classic Downhill Race a Go
[Monterey, CA] Eminent Factory rider, Owen Davis, experienced his first pro downhill competition last month at the World famous Sea Otter Classic. 

The pro field was given only 2 hours to practice on the Friday of the event, and another session on Sunday morning, the day of the event. Interestingly, it became abundantly clear that the smoother track conditions favored competitors with a shorter travel set-up. Owen pushed through with his longer traveled Eminent Haste MT full enduro bike, knowing he would enter the competition at a slight disadvantage.

His race run went well, hitting every line he trained, attacked hard, and rode as smooth as he did all weekend. In the end, he came down at 2:11, only 10 seconds off the leader. This put him mid-pack on his 35 lb enduro bike, where the top-performing field all chose to ride short-travel XC bikes to meet the smoother packed rolling speeds and pedaling efficiency that the track was more suited for.
Listen to a short audio interview with Owen as he talks about his experience racing for the first time in the Sea Otter Pro Downhill event:
Leave a Reply