WHEEL & SPROCKET - official MIDWEST dealer + DEMO EVENT Aug 28 & 29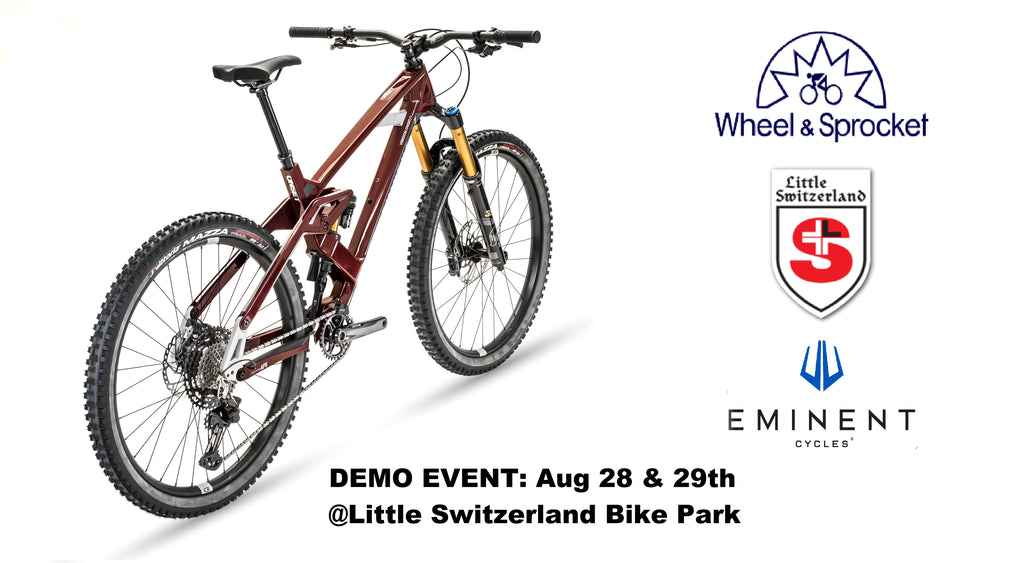 We're proud to officially announce that Eminent Cycles is now a brand partner with Mid West's Wheel and Sprocket.   W&S has a total of 11 shops in Wisconsin and Illinois and we are beyond stoked to be working with a strong household name to introduce Eminent in the Mid West.  Wheel's approach to their customers and their professionalism is truly demonstrative of their success and growth.   
We're About Family
From humble beginnings in 1973 as a small shop in Hales Corners, Wisconsin, Wheel & Sprocket has grown over the years driven by big dreams and care for our customers. We're true believers that bikes make the world a better place and we work hard to earn the trust and support of every community we are in. 

For over 40 years, Chris Kegel was a central figure in the Wheel & Sprocket story and laid a strong foundation rooted in community service, innovation, and integrity. Chris passed away in 2017 and Chris Kegel Foundation was established to invest in local events and projects that make riding in our community better. That spirit of service continues throughout the organization while continuing to advocate at the local, state, and national level for more, better, and safer places to ride.

Siblings Noel, Amelia, and Tessa Kegel are now building on a rich legacy, inspired by a fun and caring family of colleagues, and dedicated to serving a diverse community so that Wheel & Sprocket can be the finest bike shop around.
It gets better...  If you don't know by now Eminent is also the rental fleet of Little Switzerland Bike park in Slinger, WI and the final weekend of the month, Aug 28 and 29th we will be there with our demo fleet to support, LS and WS's already stacked rental fleet. Head here to reserve your bike and ride Ruby Hill Bike Park.  
Can't make the event.  No problem.  Head to Wheels and Sprocket's website, find a store near you and find your EMINENT.
Leave a Reply