Vital MTB - Reviews the Haste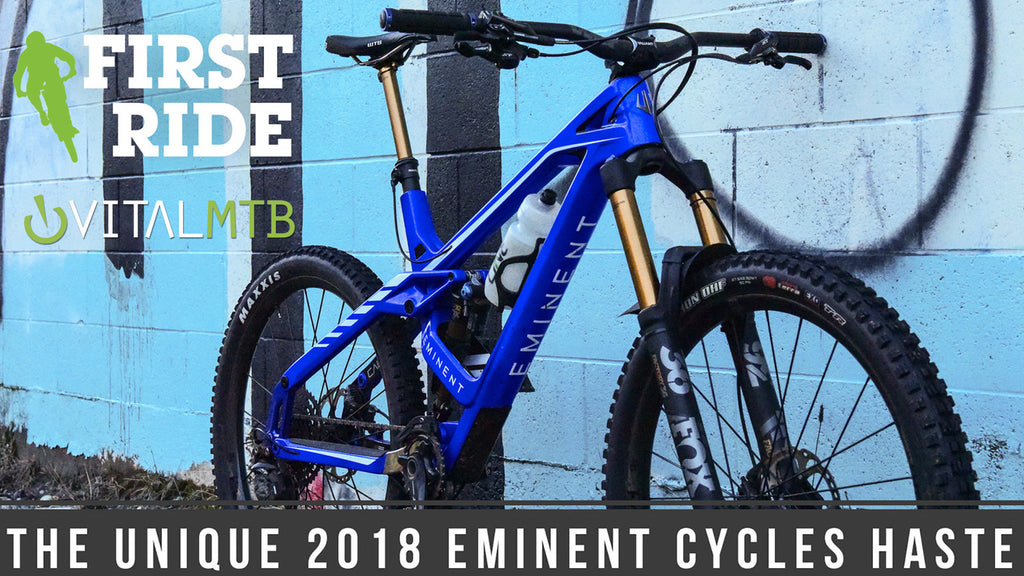 After years in the cycling industry, Jeff Soncrant and Kevin Sigismondo put their heads together to create a ground up mountain bike brand of their own. It wasn't that they hadn't been working with great folks, but they wanted the opportunity to create products without restraints and in their own image. With a "clean slate" approach to design, Eminent Cycles has set the bar high with the Haste, which they claim to be the ultimate enduro bike. We spoke with Soncrant who elaborated on their priorities: "We feel that we must create product that improves the current market standard and try not to copy it. We not only wanted to put our voice on the bikes, but wanted to further improve the buying process for the consumer to create a better model."

The aesthetics of the Haste serve notice that Eminent chose to go their own way, and when the company offered us the opportunity to put in some miles aboard the Haste we were more than happy to oblige.